Get Best Home Painting Services in Kolkata | House Painters in Kolkata | Painting Contractors in Kolkata
Our

Services

Our Painting Contractor provide complete home painting services in Kolkata. This is a one stop solution for all your painting requirements.
Why Choose

Us?

Below are the following reasons why you should not choose local painters or painting contractors and hire a professional painting contractor who can guide you at every step of home painting. Also, they have team of professional home painter in Kolkata
FREE ESTIMATION
Our home painting professionals provide free site visit and estimation.
QUALITY WORK
Hiring a professional painting contractors gives 3X better quality than local painting contractors.
ON TIME COMPLETION
Our Painting Contractors always gives accurate timeframe and complete the painting work before deadline.
NO HIDDEN CHARGE
Amount is finalized at the time of quotation, thereafter they will not charge a single rupees extra until and unless customer go for extra work which is not mention in quote.
1 FREE STENCIL DESIGN
Our Painting Contractors offer 1 basic stencil design free on project value above Rs. 50,000/-
GENUINE PRICING
Our Painting Contractors always offer you genuine pricing which is less than many home painting company in Kolkata
What Our Client Says?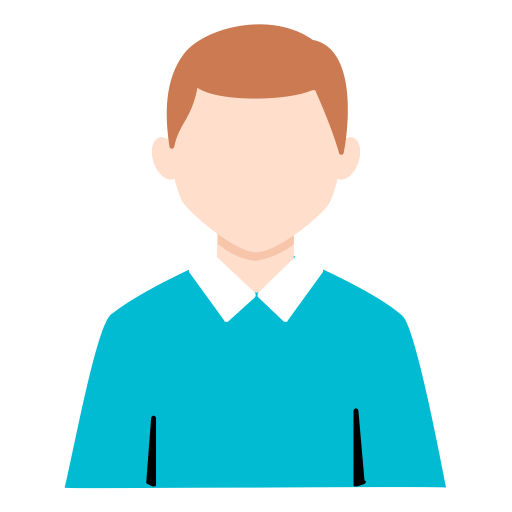 Subhajit Das
I'm Subhajit Das from barrackpore, I hired painting contractor for painting home (interior and exterior both). After understanding my requirement, Just Imagine appointed pradip maity for painting my house. His behavior is good and overall work is really nice and even far better than my expectations.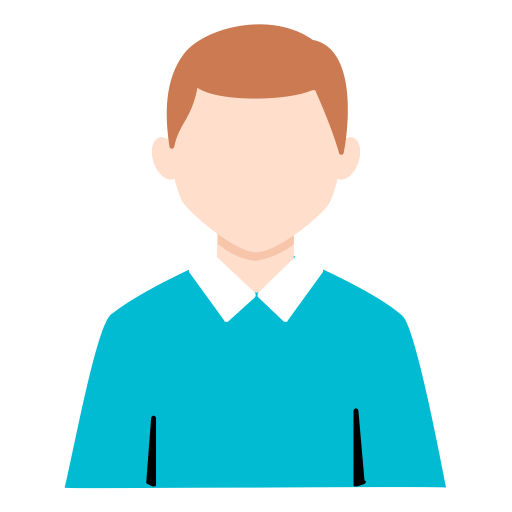 Nandani Kumari
I hired painting contractor from Just Imagine. I hired a person named Rana Chakroborty, painting of my flat is done in a very professional manner and I'm very happy with the outcome. Thanks to Just Imagine for helping me with the best painting contractors.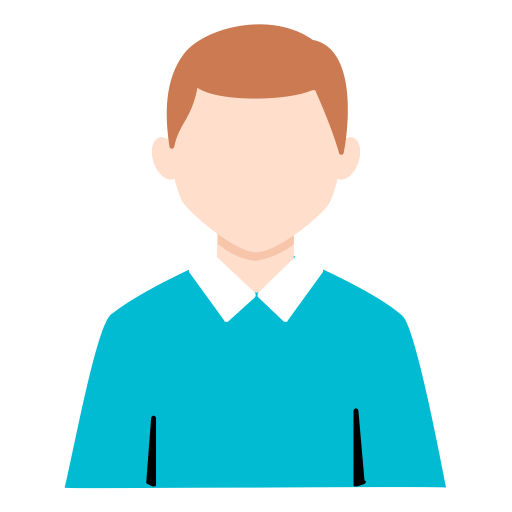 Tina Adhikary
Amazing home painting service provider in Kolkata and I'm totally satisfied with the results.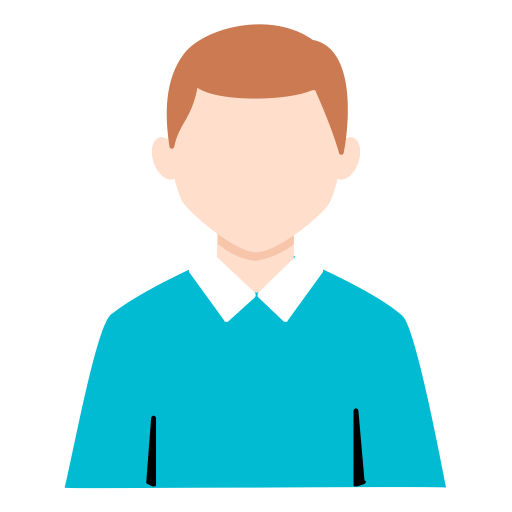 Sujay Ghosh
It's beautyful organization for hiring a professional house painters and painting contractors for all your home painting and wallpaper needs.



How It Works
1
SITE VISIT & ESTIMATION
2
WORK CONFIRMATION & INITIATION
3
CLEANING & QUALITY CHECK
Home Painting Gallery
Some Photos of Our Painting Contractors Work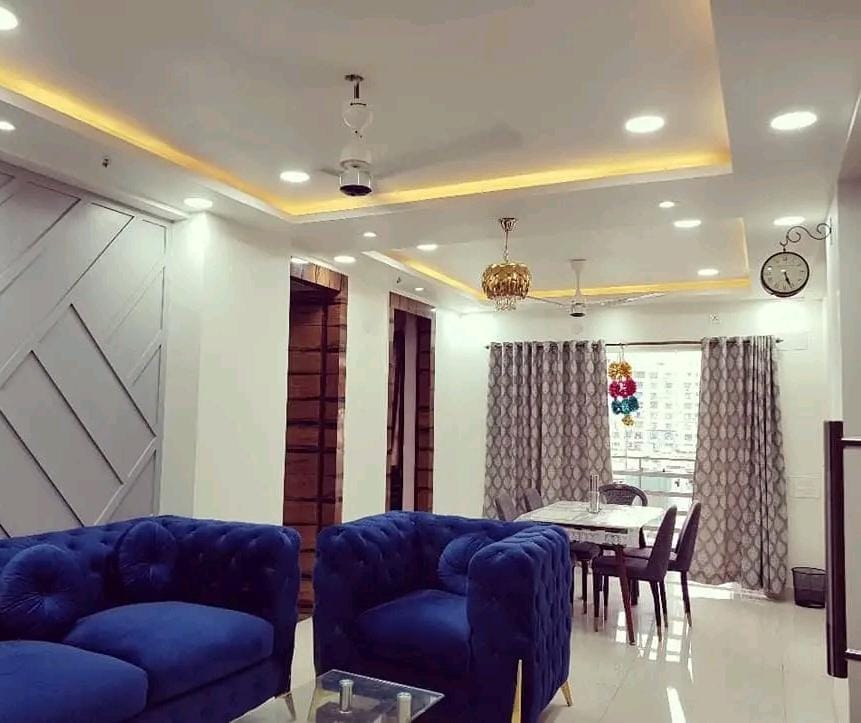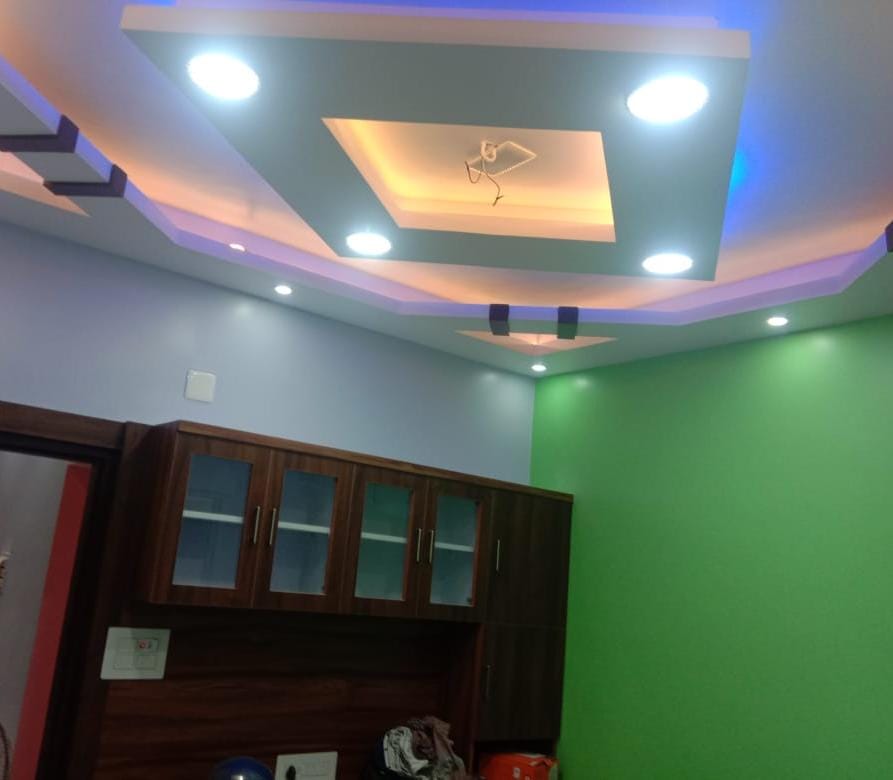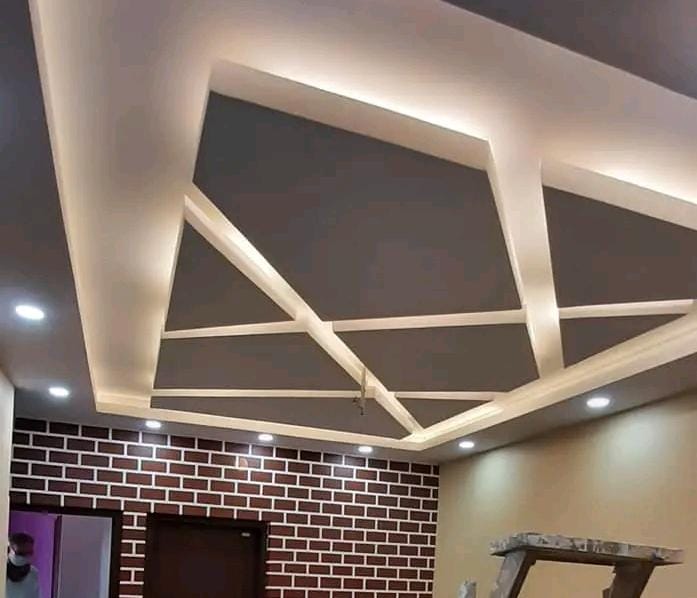 Hire Professional Painting Contractors in Kolkata
Paint your dream home with the best home painting services in Kolkata. Our Painting Contractors in Kolkata provide the best quality painting services at the cheapest rate. Our vendors have the most professional painters in Kolkata and beacause of that we also emergd in this field. Now we are emerging as the best painting service provider in Kolkata.
Are you searching for House Painters Near Me in Kolkata, that you are at right place our home painting contractors and their house painters are not only competent, but also talented, and can assist you in creating gorgeous, unique walls that will take your breath away. Our painting vendors handpick an exquisite design, theme, one-of-a-kind color hues, and wallpaper to transform your living area into a beautiful place. Justimaginewallpapers has a variety of possibilities for you. You can select based on your requirements, budget, and practicality. We can create a plan for you and begin working right away! You will be pleased with how we color your home and do our work without causing you no discomfort.
Home Painting Process Followed By Our Painting Contractors in Kolkata:
While working on wallpapers installation services in Kolkata, we have gained our reputation in the home painting services field also. Our Painting Partners have provided the best home painting services in Kolkata at an affordable rates. Here are the process of interior home painting services in kolkata.
Proper Maskings and Covering of Non-Paintable Items
After Confirmation of order, our painting contractor visit the site on the scheduled date for painting. Then before painting work starts, they firstly do the proper maskings of your assets and important furniture, lights, fans etc. so that it might not gets dirty from the paint.
Repairing the Damaged Wall Area
After maskings the important things, they repaired the damaged parts and then finally they begin the interior home painting work.
Paint it and give the finishing touch
After applying primer and then paint, we finally give the last coat of paint for finishing touch up so that our home painting works looks completed.
House Cleaning
After the completion of home painting services we finally clean the house as it was before and then we handed over the flat to the owners and ask them to verify our our. So always paint your dream home with the best home painting contractors in Kolkata.
Hire Professional Home Painting Company in Kolkata
It's really upsetting when you built a lovely home and purchased paint colors from the top manufacturers, but your house painters are inexperienced. The house painting is an important component in making the house look lovely and magnificent. House painting is a skilled task that requires a guy with creative vision as well as patience to complete. Home painting services in Kolkata include the provision of samples, prompt delivery, competent house painters, and modern tools or equipment for house painting. With the introduction of wall painting services, every homeowner is wild about transforming their plain painted walls into enticingly designed walls.
With the help of home painter in Kolkata, our skilled painting contractors are ready to introduce your home with a novel wall design. When looking for house painters, you should look for painting businesses that offer home painting services in Kolkata. Because, as they say, houses are only built once, so why not make yours more comfy and trendy by painting the walls? Just Imagine Wallpaper is a business that employs skilled house painting contractors for painting your home. Their house painters are well-trained and adept at painting and transforming a painted wall into an astonishing pattern.
When looking for painting services, make sure you have enough money to make your home's walls look luxurious. The home painting service provider in Kolkata take care of the clients' needs and always come prepared with a variety of design samples for each wall of every room. This allows the homeowners to make an informed decision and see a preview of the room's appearance. The 3D wall painting services in Kolkata operates on two levels. Either the owner can have a painting on only one wall and the other three walls painted plain to contrast with the fourth wall that has the design, or all four walls are painted in a 3D format to create a large structure that changes the look of the entire room.
How to hire best home painting services in Kolkata?
You choose paint product first, and then you pick your budget. Following that, you can contact home painting company in Kolkata to discuss your needs briefly. If they have an experienced house painting contractors in Kolkata, they will be able to adequately guide you. Before concluding any of our customers projects, we hold a face-to-face meeting with them. Simply call or send an inquiry through our website to speak with us. Our verified house painters in Kolkata will handle your needs step by step.
We utilize some useful home painting tools:

Moisture Meter
Laser Meter
Brochure
Review Portfolio
Color Catalog
Book Our Service in 3 Easy Steps:

Please contact us.
Estimate offer
Let The Work Begin Once The Quotation Is Completed
Colors are quite significant in house décor. Your walls are the ideal canvas for Kolkata wall painters. It only takes the right mood, the appropriate backdrop, and the proper paints to create an image that makes sense. If you want to paint your home or commercial space in a unique way, you'll be surprised to learn that we at justimaginewallpapers have what it takes to make this experience unforgettable.
Hire Professional House Painters in Kolkata(Along With Supervision Charges)
Just Imagine Wallpapers is one of the most reputable provider of House Painting Contractors in Kolkata. All our house painting contractors have passion of home painting and our way of life. Home Painting Services in Kolkata is more than just making your home colorful; it is an art form that can beautify your space with designs and aesthetic pleasures and we never give up on making your space more colorful with the finer touches of our devotion. We are the most reputable providers of home painting contractors in Kolkata.
Our Home painting services provider in Kolkata may be found throughout Kolkata and Howrah. Make a booking today if you want to make your place stand out (office, business, or house). We appoint best painting contractors for painiting your home. We are your one-stop-shop for hiring the best home painting services in Kolkata, and our painting contractors will make the process as easy as possible for you! Our house painters in Kolkata working under top home painting company will place a high value on providing high-quality home painting services while keeping customers' needs in mind. Our painting professional employ high-quality paint products, and our home painting services in Kolkata are well-known for their skill. Our professionals will provide you with fantastic advice on color schemes, texture, lighting, and refinement, among other things. If you want painting services in Kolkata that eliminate any arguments and personnel issues, we are the greatest choice you can make.
The best part about our home painting services in Kolkata is that they are completely hassle-free. You don't need to go somewhere to get the painter's supplies or ingredients. Our home painting service provider do everything to get your house painted; all you have to do is make a reservation and leave the rest to us. We are one of the most trustworthy and reputable provider of painting contractors in Kolkata. They have a whole team of experts who can paint your property in an aesthetically pleasing manner. Their knowledge allows us to select the best brands and color schemes for your home's decor. They not only make your four walls vibrant but also visually appealing. Relax, phone our executive, and let our highly organized staff paint your property.
Our organization is situated in Kolkata (India) and provides house painting services for both interior and exterior painting. When compared to other local painting contractors in Kolkata, the durability and performance level of our painting contractor's home painting service in Kolkata are just remarkable. Because they keep the actual balance between those items, the performance level of the product that they utilize is varied and also looks excellent.
Our painting services are provided as follows:
We established a reputation in the home painting services market by providing professional painting contractors in Kolkata while working on wallpaper installation services in Kolkata. We have delivered the best home painting services in Kolkata at an affordable price through best painters in Kolkata. Here is how the interior home painting service in Kolkata works.

Masking and coverings that are appropriate: Our Painting Vendors arrive at the painting place on the scheduled date after receiving order confirmation.
Repairing the affected area: They fixed the damaged portions after masking the crucial components, and then they began the interior home painting process.
Finish with a coat of paint: After applying primer and then paint, they finally apply a final coat of paint for finishing touches to make our home painting job look finished.
Cleaning the house: They eventually cleaned the place after finishing the home painting services, and then they turned over the flat to the owners and asked them to verify our work.
Here are the charges of professional home services in Kolkata:
Interior home painting: Starting Rs.14 per sqft
Exterior home painting: Starting Rs.16 per sqft
Wall texture: Starting Rs.90 per sqft per sqft
Wall Stencil art: RS.50 per sqft
If there is any stain left over from the painting, our crew guarantees that it is completely cleaned. We require all clients to complete the post-cleaning process since we believe we are responsible for it.
Why You Should Hire Just Imagine Vendors for Home Painting Services in Kolkata?
When it comes to hiring a home painting service company in Kolkata, don't cut corners; always choose one that has established experience in the field. Local painters in Kolkata may be less expensive, but no one can't guarantee the quality of their work. Only a professional home painting service company in Kolkata uses high-quality paint, high-quality brushes, rollers, and other mixing devices or machines when tackling a project. For example, if there is an uneven wall or low ceiling then this might require scaffolding installation which would need planning permission and specialist skills - both things only available from professional home painting service companies in Kolkata who have had years of industry experience behind them. Beyond all these considerations though is the fact that when dealing with professionals we can rest assured our reputations will remain intact - not something we could expect from inexperienced contractors working on smaller jobs.
Professional house painters in Kolkata are adept at preparing and painting both indoor and outdoor surfaces. They can work on residential or commercial properties. Professional painter duties include removing old paint, priming the surface, choosing appropriate materials, selecting and mixing appropriate colors, and cleaning up after themselves before they go home at night Professional home painter in Kolkata put an incredible amount of time and effort into every contract they sign off on because they know how much is at stake - including customer satisfaction!
Why are professional house painters in Kolkata worth the investment?
Professional House Painters Bring Experience.
Professional House Painters Have Extensive Product Knowledge.
Professional House Painters Know Color.
Professional House Painters Prep Before Painting.
Professional House Painters Add Value to Your Home.
They offer appropriate assistance with regards to home paint ideas, color selections, and combinations for both interior painting and exterior painting based on the need, personality, preferences, budget, etc. Home Painting professionals provide accurate estimates of the cost before beginning work and conduct a thorough inspection of the property before starting work. If you don't feel satisfied with their performance after completion of the job they will either adjust it or replace it with another person without any additional charge. Few Professional house painters in Kolkata also offer up to a 1 month guarantee that covers damages caused due to shoddy workmanship or the use of substandard material. Picking professional house painter service providers in Kolkata is a sure way of getting quality at a reasonable price because people all over the world are online 24x7 so if someone has an issue about something from these guys then there is every chance this could be heard loudly by enough people which forces them to listen closely.
An expert home painter in Kolkata may have already tackled every type of painting job. Along the way, they've encountered the most common (and some of the trickiest) complications associated with residential painting. Experienced painters know that it's crucial to prepare the painting surface—they'll spend all the time necessary to clean and prep so that your beautiful shade of dark blue endures well through daily life. Our professional painters in Kolkata from our painting contractors want you to select paint for each room in your home based on what will work best for its intended use; when applying this knowledge alongside our unique system, they're able to maximize efficiency onsite - finishing projects within their allocated time frame without leaving anything untidied or incomplete behind. When you take into account an expert painter's wealth of experience, efficient approach, and peace of mind provided by a completed task gone well - it is worth hiring someone! If you're considering getting your house painted, we would love to partner with you; contact us today!
Best Home Painting Services in Kolkata
Some exceptional services provided by Just imagine are:
We'll make sure that clients feel satisfied with every single service they receive from us and leave knowing they made the right decision by choosing us over any competitors out there—leading to repeat customers.

We offer the best quality PVC wallpapers at the cheapest cost in Kolkata.
The best way to decorate your walls is with custom-made wallpaper artwork.
Just imagine that Wallpapers also deals in blinds installation services in Kolkata.
Glass films are also one of the services that we provide in Kolkata.
We offer some of the best quality artificial grass products in Kolkata.
We offer various home painting services throughout Kolkata and will make sure you get beautiful results on all jobs, no matter how big or small they are!
JustImagine Wallpaper Service is one of the leading Residential Interiors Painting Contractors provider in Kolkata who can cater to every need related to painting and wall paintings. From 1BHK, 2BHK, 3BHK, or 5BHK homes - we provide full-service interior painting solutions which are customized and tailored according to the individual requirements of your space. Our residential house painters in Kolkata are experienced enough to complete challenging projects without compromising on quality standards while paying keen attention to detail while working with you. Our professional house painting service provider will handle masking duties, remove unnecessary objects from the room, clean after themselves and prepare for future phases like plastering for increased durability. And all this at prices that suit everyone's pocket! To give you a detailed understanding of how JustImagine Wallpaper Service works - here is what you should know about the Interior Painting Process.
With years of experience behind them, we don't just offer fast results and top-notch service - they also give back what we've taken by donating to reputable charities annually. they're known for completing more than your typical exterior house painting they also paint ceilings and trim in interior homes! Interior House Painting Services in Kolkata cover all sorts of things so you don't have to worry about making too many decisions before calling us - we'll ask the right questions so you know exactly what will go where and how much it'll cost! In our line of work several things need attention when choosing paints (texture, paint color selection) But leave everything up to JustImagine verified painting contractors. They always make sure customer satisfaction is met throughout every step.
Are you looking for an affordable way to get premium quality false ceilings? Then we are your perfect choice! Our false ceiling services and home painting services in Kolkata use quality products for the construction and with our immense experience will help you in choosing the best-suited structure for your ceiling. Our home painters in Kolkata will make sure that you are in awe of our services! The waterproofing services we provide are of the highest quality to protect your home. Our company is a renowned provider of house painting contractor in Kolkata that can provide you with top-notch waterproofing services so that the walls of your beautiful home will look brand new for decades to come! Painting your home in Kolkata is a very good investment and will ensure it gets all-around protection!. To make sure that your walls speak for themselves, their professional home painters in Kolkata will do an excellent job.
ABOUT US
You might be worried about that dirt build-up on your walls or just not wanting to go through the hassle again. But don't worry! You've come to the right place because we offer high-quality home painting services in Kolkata. We can customize any room in your home—whether it's a bedroom, bathroom, living room, or kitchen—to give it that extra pop it needs. It doesn't matter if you're looking for modern design or vintage charm; we've got what you need! Why settle for bland when you can have so many different choices available at such affordable prices? Contact us today and find out why our customers always choose us first when they're looking for awesome custom wallpaper installations and home painting companies in Kolkata! Our professionals have worked in this industry for over 1 years and so it has become second nature to them. They've gained the experience necessary to meet the needs of all our clients who come back again and again for their unique tastes. Almost ninety percent of our customers return to order more work, giving us an A+ rating in feedback. Our painting contractors in Kolkata aren't going anywhere anytime soon, because every year we're installing more wall designs than before, gaining even more ground as a top contender in quality and service. Come find out how you can be part of the family too!
Just Imagine Wallpapers has become an established wallpaper installation company and provider of home painting services in Kolkata through the help of best painting contractors because of the hard work put forth by our team. Every successful business needs a strong support system behind it to meet its goals. We focus primarily on giving you customer satisfaction, which is why we take customer feedback and input into account at all times.

Price-conscious: Simply put, we believe you get what you pay for. And while some may say they're service-oriented while charging clients high prices, that's not us - Just Imagine Wallpaper Installation Company strives to offer competitive rates without compromising on the quality of our service or products.
Excellence & Innovation: Our installers are always professional with more than 20 years worth of experience in this industry—which is why they're capable of delivering excellence time after time again.
Expansion / Growth: we are an established wallpaper installation company based in Kolkata, India. Our goal is to establish lasting relationships with our valued customers by providing high-quality services at all times. We hope to continue growing so that we can keep satisfying everyone who contacts us for service or information about our business!
Your satisfaction is 100% guaranteed at Just Imagine. Contact us at 8820081838 if you encounter any problems with our painting contractors. We will look at your problem as soon as possible and thereby will help you to come out of this problem for sure. Our customer support service has been serving more than 200+ customers and we have provided them with a high level of customer service that over 99.9% of them are satisfied.
Why go through the hassle of selecting just anyone else for the process of home painting services in Kolkata? You have Just Imagine Wallpapers—the best company for provding house painting contractors in Kolkata. In this business for over 1 year, our verified painting contractors in Kolkata have an average tenure of over twenty years; thus allowing us to maintain our first-class ranking among other companies who would charge you higher prices without guaranteeing quality workmanship. At Just Imagine, we pride ourselves on meeting the customer's needs and wants before it comes time to purchase anything else. With a range of impeccable services on offer, all at reasonable prices-- Just Imagine is sure to be your number one place for household assistance
Frequently Asked Questions
General Questions
Scheduling Questions
General Questions